Newmarket Music are proud to announce Christopher Young's latest album; Digital Analogue. Digital Analogue was recorded at RMIT studios by engineer Tony 'Tok' Norris in a three day session. The idea behind this release was to record a new album with the synthesis of the digital analogue signal, hence the album name.
The tracks on this album are an eclectic mix of contemporary jazz allowing the listener to follow the band's journey through the use of different styles and textures which will appeal to jazz lovers of all ages. Digital Analogue gives a nod to European jazz and contemporary music.
Members include: Christopher Young on multi reeds, Ali Watts on electric bass, double bass and digital and analogue effects and Daniel Brates on drums. Featured guests include Julian Wilson on tenor sax, Brendan Hains on electric guitar, Tony 'Tok' Norris on trumpet. The musicians were specifically chosen because of their abilitity to play in various idioms of intrepid, contemporary jazz.
Stand out tracks include: There Is Always A Way, Gershington, Out Of Time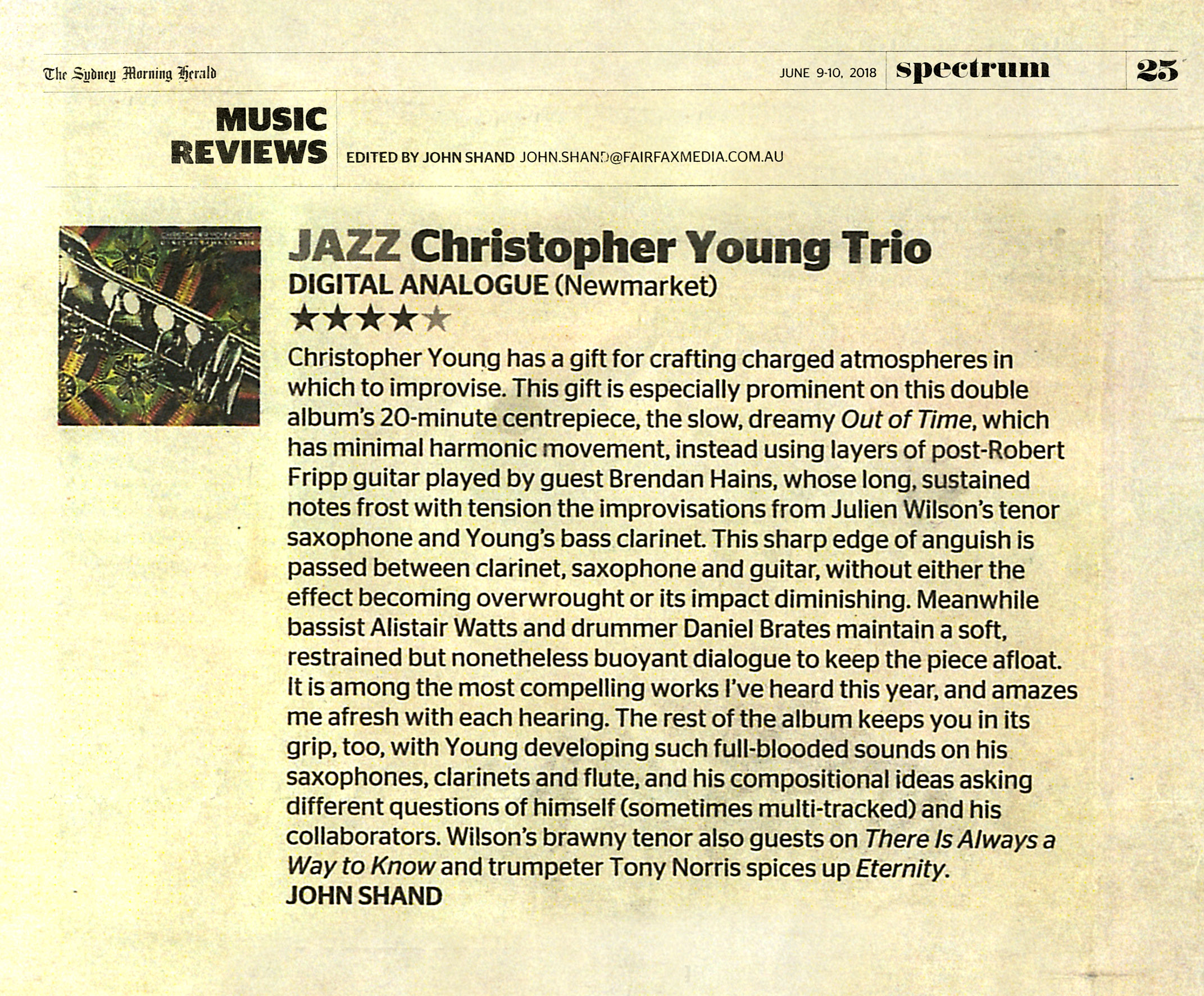 Track Details:
There Is Always A Way
Out Of Time
Domination
Infinite Cycle
Location 13
Mysteriouso
Gershington
Digital Raga
Solo